Strong like bull...Grace 32lbs Logan 20lbs! Thank you for making me the best fit Gramma Tutu ever!
Live online class Transformation
He's are the real see it in the mirror results you get with some dedication and focus. Congratulations Gap. In less than two months you've totally transformed yourself in our live online classes. We are so proud of you. Keep up the great work you are an inspiration!
Look at the impact you have had on my health. This is what you do for people
every day. If you ever forget, or lose sight of it, just look at these results.
You are a master of your profession.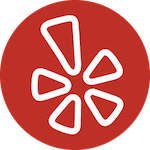 Really impressed with this gym. The staff is passionate and knowledgeable. The equipment is clean and everything is obviously new and well kept. They can cater to the needs of anyone. They are located inside the momentous sports center with their own private entrance.
Hey Dave, thanks for the torture this morning my legs feel like Jell-O! But seriously, I want to thank you for allowing me to right on Cathi's membership and work out with you all. It is making a huge difference in how I feel, my posture is changing for the better, and I'm feeling more alive and stronger. I've been working out since I was 12 years old in Pop Warner football lifting weights, but I am amazed at how effective these 40 to 50 minute workouts are! I seem to be getting the same kind of results that I used to spend an hour and a half to two hours doing! So again, thanks. You are definitely the best trainer I've ever worked with.
A body in motion stays in motion. A body at rest stays at rest.
Ain't that the truth!
I originally joined CBF because I had started physical therapy to aid in my body's aches and pains. (I suffer from chronic pain all over). My insurance would only cover 6 Pt sessions. My Pt kept saying I had to do more. I had to exercise more. I had to be more flexible. It wouldn't hurt to lose weight. I had to push myself more, etc., etc.. I was confused bc I've never been overweight, I may not be able to do the splits, but felt I was more flexible than the average person my age. Sure, I wasn't running miles daily, but sure power walked a crazy amount of miles, and my eating habits are not too bad. Fine. I figured I would look for extra help outside my Pt. That's when I came across CBF. I was told if I tried my hardest and didn't see positive results, I'd get refunded. (What do I have to lose?) I started with CBF at the same time as my Pt. 6 sessions of Pt later, I was done, but continued CBF x2/week. Almost instantly, it became an addiction almost. My chronic body pain has lessened an insane amount that I don't need my pain meds so much. I feel better and I can definitely see positive results. Kysa is great! Dave is always available for any questions, comments, or concerns I may have. I would never be able to get the type of attention I get from Kysa and Dave, from a chain gym. I like that they both put up with my, "why?" Questions. As if I were a 3 year old. Kysa always explains to me the way to do something. What it does and why. I like that. I plan to continue to be a part of CBF for as long as I can to see what my body can really do and see the best best my body can be. After 3 kids, I'm not hating how my body's turning out. Thanks CBF! Shout outs to Kysa and Dave - the owner.
Trevor lost 16 pounds in less than two months. Keep up the great work Trevor. You're an inspiration!
I would highly recommend Custom Bodies to anyone looking for a serious transformation in their life not only physically but also mindset wise. Dave sincerely cares about the results and outcomes of all his clients and his passion for what he does really shows. Dave is great at creating a tailored plan for your goals and keeping you accountable to reach them as fast as possible. He will make sure you are utilizing the best techniques and methods for your body type and help you go from where you are now to where you want to be. By working with Dave, you will get the perfect mix of cardio, strength, balance, nutrition, etc. He will help you become the best version of yourself... What are you waiting for? Reach out to Dave now!
"Grammas need to stay strong for those whipper snapper grandkids! Do I get a discount next month for this advertising!?"
Not many grandma's with those triceps. What an inspiration. Keep up the great work Pam. Looks like I might have to raise my rates 👍😊💪.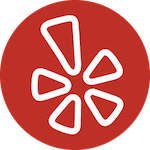 I was tired, out of shape & overweight. My walking routine & 'diet' wasn't working. I knew I had to do something. A friend told me about Custom Bodies. I met with Dave. He was (& is) so positive & encouraging. I've been training with Dave for 8 months and I feel great! I've steadily dropped weight and I'm getting stronger each week. I am walking taller & feeling younger. I'm already stronger & in better shape than I ever have been in my life. I wanted to work out with weights but didn't know where to begin and I didn't want to get injured. I'm am lifting weights I never thought I could do but I am So, If you are looking for a safe, encouraging--yet challenging trainer, I would highly recommend Dave.
Stepped on the scale this morning and here are my stats. I'm down 10.2 pounds from when I started on 1/8. Also body fat percent went from 21.5% to 19.5%. 9.8 pounds to go and then we'll see if I need to go further. Thanks for all you've done. You have been a great mentor and I could not have done it without you.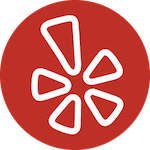 Great place to workout. Dave and his staff is absolutely fantastic. The place is clean, well maintained and very family friendly.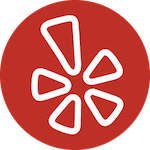 Custom Bodies Fitness is great! I love the culture of the club. The staff is so friendly and always willing to help. I never have to wait to use any equipment and they have everything I need for a great workout. They offer a "Jump Start Training Program" that allows you to try out the club and make sure you are comfortable with a personal trainer before you purchase a full training program. I wouldn't want to workout anywhere else!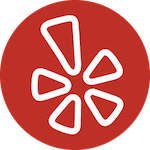 Amazing gym almost feels like home, the owner Dave is very respectful, understanding, and kind to everyone who comes through the door. Also has many motivating person trainers who constantly work hard alongside you to help you achieve your fitness goals.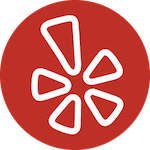 This is a great gym for adults in the Northwood area! Good equipment and not too crowded. Perfect classes for seniors.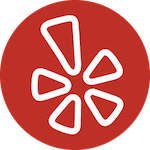 Dave is an outstanding coach and trainer
I've been going to the gym for the past 2 years with no results. I have been training with Dave for about 2 months and I have experienced great results!!.
Again, thanks Dave for being a great mentor!
Another amazing success story. Jennifer is down almost 60 pounds. We are so proud of you. You look so amazing and are so dedicated. We look forward to helping you reach your ultimate goals. You're crushing it!
One of the best-kept secrets in Irvine. They are close by and so very convenient. The staff is great and friendly.
Personal trainers are available to help you create your own workout plan. This gym is perfect, not too big and not too small, with a variety of workout equipment. Dave and Paula, the owners are accessible.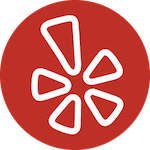 What a great facility and environment! You have to check it out! If you're looking for a great training experience jump on their program asap!
Kori,
We are so proud of you. This is what a 40-year-old mother of four can do when she puts her mind to it. Congratulations, you inspire us all.
I knew I was out of shape for the past 15 years and wanted to do something about it, but all other places I had visited were intimidating and confusing, including the trainers. That all changed when I met Dave at Custom Bodies Fitness. He has shown me a level of professionalism that I had never seen before, and the capacity to motivate and provide various types of exercises that prevent me from getting bored. Dave's sessions are so helpful that they actually help me push myself towards better goals. His sessions, care and attention to detail make all the difference. For the first time in my life I'm seeing the results of working out, and all thanks to Dave and the whole team at Custom Bodies Fitness.
We are so proud of Apple Lampson!
Apple lost 3 dress sizes and over 15 pounds in under 90 days on our "Guaranteed Weight Loss Program" and looks 10 years younger.
Congratulations Apple. Well on your way to your goal. Only 10 pounds to go.
Apple Lampson's five star YELP review:
I always had a problem with gaining weight and never kept up with it consistently - concerning eating with a healthy diet and a solid work out routine. I decided to do something about it myself because I wanted to feel good with a healthy life style .I decided to meet up with my dear friend Dave who's a Nutritionist and trainer at Custom Body in California. I told him my goals and he asked me if I was ready for it?? How many percent from 1-100 % you want it? I told him 100% and I'm ready. He is started asking me all kinds of questions about my diet. After all those years, I thought that what I believed was healthy and what I put in my body was proper, but I had no idea that it wasn't so wrong and why my dieting efforts never worked. I had an hour session with Dave and learned about what should I eat and what not to eat to keep my weight off and stay healthy. (not just foods for dieting, but learning how to eat healthy for life!!!) I started eating healthy and exercising on May 05/18. after 8 weeks, I started to see the results and fully realized what I had learned from Dave was working --- it really work!!!!!. I lost 15 lbs in 10 weeks by eating in a healthy manner and exercising. I now have more energy. I was always tired and sleepy most of the time. I now realize it is all about what I eat and how I exercise.(no short cuts). Believe me, I have tried it all. This approach worked wonderfully for me and people around me noticed that I lost weight and looked healthier and more energetic. I have enjoyed every food I made the way Dave advised me and guided me. I don't know how many time I thank Dave for changing my my life. I have Changed my lifestyle to eating healthy for life. Thanks again Dave.You are the best!!!And I mean it.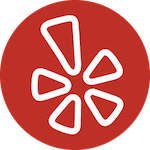 This gym and the owner Dave is the best. They actually really care about their customers and it's a wonderful environment they have created for the optimal workout. :)
Fernando lost 21 pounds in less than two months!
Haley lost 25 pounds in less than three months... and still losing!
Way to go Haley, you're awesome!
View Rob's journey along the way with Custom Bodies Fitness here.
I lost 70 lbs. I started at 263 and now I'm at 190.
What's been the biggest change for you?
I used to worry about my wife and kids joining me at the gym but Dave taught me that the only thing I can control is myself so I decided to lead by example: I eat less and I exercise more.
We want to make sure that you got the support you need. Did you feel like you got that here?
I asked Dave questions and he gave me answers and I was able to incorporate that information into my workouts. Custom Bodies Fitness is a really friendly place. I know other members' names. It's never too crowded. This is a great place to work out.
Dan Hayes - (Satisfied Member)
Antonia (Satisfied Member)
Clint S. - (Satisfied Member)
Allan lost 14 lbs in 40 days!
I was a member of LA Fitness for years and thought I was happy until I was referred to and actually experienced the Custom Bodies Fitness philosophy. When I first met with Dave Mugavero, the owner, I was impressed with the personal interest he took in helping me identify my goals, and his expertise in setting me on the right path to achieve my objectives through a combination of proper training and nutrition.
Before I started working out, I weighed over 200 pounds. Since joining Custom Bodies Fitness and their personal training program, I have lost 33 pounds, have gone down two pant sizes and am still going down. Even though I've been at my current weight before, my physique has changed dramatically for the better. During my workouts, Dave is right there by my side, and takes a personal interest in making sure I'm using the proper technique while motivating me to go beyond what I thought I was capable of achieving.
Dave and his staff are sincere, very knowledgeable, committed and helped me increase my energy level, zest for life and most importantly, my self confidence.
A huge shout out to Custom Bodies Fitness for running one of the best personalized fitness operations in Orange County!
Steve Arcuri (Satisfied Member)
Thanks Dave, for soft prodding to get me back on tack and in to the new facility today! It looked great! I'm so happy you found a new spot! The location is a lot further for me but the caring staff, personal attention, & professional HELP is so worth the extra 10 minute drive! See you again Friday!
Sarah C. (Satisfied Member)
Robert loves the results of the CBF personal training programs!
Pete Lost 46.6 lbs in 10 weeks!
Kerstin lost 12% body fat and 48 lbs!
Brenda Lost 100 Pounds at the "Cheers" of Health Clubs, Custom Bodies Fitness
Max dropped 95 pounds and 23.5% Body Fat
Love the gym. It has a great atmosphere. Everyone who works here is very friendly and eager to help.
I've been working out with the trainers and doing the BodyPump program The trainers are great. I'm working out with Scott right now who's helped me lose 39 pounds in 12 weeks and Dave has been helping me out with the nutrition part of it.
I love the program and I recommend it to anyone who is ready to lose weight!
Monica lost 39 pounds in 12 weeks!
After completing our Guaranteed Weight Loss Program, Pete lost 46 lbs in 10 weeks! He continued to work the weight loss plan and has now lost over 100 pounds. Pete's wife Brenda was so amazed by his success that she also went on our weight loss program and lost over 100 pounds herself! Congratulations to the two of you! As Pete says, "It just doesn't get any better than this."
Together Pete and Brenda Lost Over 200 Pounds!
To my friends at Custom Bodies Fitness,
Thank you for all of your help and support in achieving my personal fitness goals. I began my fitness quest on April 5, 2008. I weighed 201 lbs and I had no endurance whatsoever. I had the typical 8 – 5 office job and I realized it was killing me. I swore up and down that I would never belong to a gym: too many egos and too many people to effectively work out.
I was introduced to Custom Bodies by a co-worker during lunch one day and from the moment I walked in, saw the facilities and met the staff it gave me the motivation to change my life. I have never seen a better run establishment in my life. The people in the gym are the crowd I want to work out around – no floor show – just fitness.
After 6 months at Custom Bodies and a good diet I reached a goal that I never though would be possible. I weighed in at 171 lbs and I've never felt so healthy in my life.
Custom Bodies has provided me with endless support and a top of the line place to work out. Thanks for all of you help and support.
Matt lost 30 pounds in 6 months and has "never felt so health" in his entire life
I Lost 46 Pounds . . . Thanks Custom Bodies Fitness! - Sarah
When I joined Custom Bodies Fitness I weighed 208 pounds and had a body fat of 26.2%. Considering the fact that I am only 5'8″, this weight was unacceptable. This was by far the heaviest and unhealthiest I have ever been.
I realized that I was completely devoid of the proper nutritional knowledge necessary to accomplish my personal fitness goals. By working with Dave and his training team to modify my diet and exercise program I began to see immediate results.
After just 10 weeks of working with my trainer and developing a regular exercise program, and just as important the Custom Bodies Fitness nutritional program, I found myself 21 pounds lighter with a body fat of 20.6%. After 21 weeks of work at Custom Bodies Fitness, I lost 46 pounds and my body fat was down to 9.7%!
I have more energy, stamina, strength and self confidence than I have ever had before. For the first time ever, I am unable to wear half of my wardrobe because it's too big rather than because it's too small. The only negative feedback I have for Custom Bodies Fitness is that my monthly membership dues do not include free alteration services.
Adam lost 16.5% body fat in 21 weeks working with a CBF personal trainer!
Ofelia changes her life at Custom Bodies Fitness
"I love CBF. I've belonged to lots of gyms in the past and this is by far my favorite. It has a family feeling to it rather than a big chain feel. I take "Silver Sneakers" classes during the week even though I'm not yet a silver sneaker (age 65). The instructors make the classes so much fun that it doesn't even feel like I'm there for exercise. And yet, I'm getting a great workout. I leave there sweating as much as I sweat in a non-silver sneaker class. Another thing I love is how reasonable the cost is. I've paid much more for so much less!"
~ Carol Lane Biederman
I've paid much more for so much less!
Note: Congratulations! Jill has recently given birth to her third child. She will be back again soon to regain her pre-child body!
Because of her Personal Trainer, Jill has more energy than her 2 little ones!
It started this past September when my size 44 (waist) pants were getting snug. Either I start buying larger pants, or get into shape. After a couple of weeks of debating with myself I decided to get into shape. I joined Custom Bodies Fitness and my first work out was on Sep 26th, that was when I stepped on the scale for the first time and was sadly surprised that I weighed 277 pounds, the most in my life.
That was the most I had ever weighed by 40 pounds. At first I was going to the gym 3 days a week, but the harder I worked the more I enjoyed it. In a few weeks I was going 6 days a week.
Yes I have time; I am retired and 64 years old. With my 65th birthday in March I had a perfect goal to aim for, to hit my goal of losing 70 pounds by my birthday. I was aware my food intake was out of control and worked on that too. I logged ALL the food I ate every day and made it a rule: no cheating. I would only be cheating myself.
By my birthday, I had reached my goal and lost 71 lbs. I was happy to have achieved my goal, but knew that I could do even better. Today, I am proud to say that I am down to 185 pounds! My body fat has decreased to 20% and my waist size is down from 44" to 34". Per my Dr.'s orders I am also completely off of the 3 medications I was taking to regulate my blood pressure and cholesterol.
Yes, I still come to the gym 6 days per week; this is part of my maintenance program along with a better diet. Two areas I am working on are maintaining my current weight and body definition.
I thank the people at Custom Bodies Fitness for all their help and support. Dave, Bob and Tony along with the rest of the staff have always been there with encouragement and positive suggestions to keep me focused on my goals.
Again thank you.
~Max Kaldenberg
News Update: Max's doctor has taken him off all 3 of his blood pressure and cholesterol medications!
Hear Max talk about his success at Custom Bodies Fitness!
In March 2007, I was diagnosed by my endocrinologist as being pre-diabetic and obese. My weight at that time was 250 pounds and my cholesterol level was 210. I was placed on a 1600 calorie-per-day diet for 90 days, and then transitioned to 1800 calories for another 90 days. That month I also began taking Spin classes three to four times a week at custom Bodies Fitness.(An old "Roadie" averaging over 300 miles per week on a road bike for many years, Spin class came naturally to me).
By the end of 2007, I had dropped 40 pounds, trimmed four inches off my waistline, lowered my cholesterol to below 180, and was able to fit into clothing I had long since outgrown. I know feel better physically and psychologically, and I am told by my wife that I even look better!
I am very thankful for the help, support and encouragement I've received from the tremendous Custom Bodies Fitness staff. I am particularly grateful to "Spinmaster" Tony for helping to rekindle my love for cycling through our Saturday morning rides. There is still more weight and inches to lose, and I know I can do it!
Hello Dave and Scott:
I did it! I finished the 1/2 marathon yesterday in 2 hours and 12 minutes. Thanks you guys for your support!
Thank you Dave for providing me with the right environment, the right people, and the right tools. I really appreciated it and the gym has become my second home, where I can find encouragement and comfort.
Thank you Scott for your expertise and training, I can see myself going to another level physically with your help and guidance in both the short and long run.
My next goal is the LA Marathon in May, I know with the support of Custom Bodies Fitness I will succeed! I will see you on Monday and have a nice weekend!
Sincerely,
Cherry
Note: Cherry completed the LA marathon and is now training for Boston!
Cherry: 12 Weeks to Success!