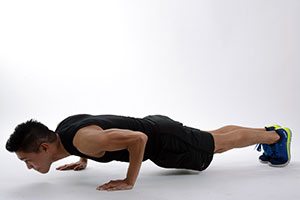 Thanks to modern science, we recognize that a person's organs can age at different rates. For example, you may have a young heart, but your liver has gone through so much stress that it is aging faster than a normal liver would at your age. This means that individual organs in a human body can reflect different amounts of stress and wear. This is actually all age really is, a display of how much stress your body has been through.
But researchers have also found that people's lung health and mental capacity peak on one's mid-20s. Once you hit 30, your muscles begin to decrease by up to 8% per decade, and your physical endurance reduces by about 1% each year. By the time you hit 40, you have slowed down on your feet. After your 50th birthday, your brain starts to shrink and your bones begin to soften. After 60, anything could happen.
Theories regarding this phenomenon have been generated around one's telomeres, individual DNA, cells, free radicals, your endocrine system, etc. But what does all of this really mean?
There might be an easier answer. The NIH recently invested a lot of money on a program called "Molecular Transducers of Physical Activity in Humans" to increase our understanding of how beneficial exercise is at a cellular level. The researchers plan to investigate biology and their ability to alter phenomena that could slow your rate of aging and even turn back the clock, which could help people feel and perform at a level of those much younger than they actually are.
This is referred to as your fitness age, and it is quantified by your body's ability to work at a certain level. Experts know that when people exercise, their muscles produce beneficial compounds that are then circulated throughout the body, reaching important organs such as the liver, heart, brain, and bones.
So what is your true fitness age? Has the exercise that you have done in your lifetime been worth the trouble?
To know the answer, you have to measure your VO2 max along with other information such as your birth age, waistline, resting pulse, and exercise habits. Figuring this number out means that while you could be 60, your fitness age might reflect that of a 40-year-old.
But even if you exercise enough, how effective is the exercise that you choose to do?
The fitness age calculator is the best predictor of both current and future health. Additionally, cardiorespiratory fitness can predict one's impending death more effectively than common risk factors such as smoking, obesity, high cholesterol, and diabetes.
The higher VO2 max you have, the more age-bending medicine you need. The point where you optimize your health through exercise and significantly lower your fitness age is at the point you can generate 10 to 12 "metabolic equivalents of tasks".
Based on your consumption of oxygen, metabolic equivalents of tasks measure your exercise intensity. For example, sleeping equals one MET. Walking 4 mph gives you 5 METs. Running 8 mph or biking 16 mph gives you 12 METs.
It is tough to build the endurance to make it to 12 METs. Experts have discovered that the typical aerobic-exercise advice of doing 150 minutes of moderate exercise or 75 minutes of intense exercise every week is not correct. You might be doing exercise for a sufficient amount of time per these guidelines, but the exercise you are doing could be inadequate to make you physically fit.
These numbers don't take intensity into account and don't consider how your body reacts to a specific activity. If you're not challenging your body by increasing your physical ability to hit 12 METs, you're not protecting yourself against diseases.
Researchers have found that high-intensity interval training is ideal for increasing your VO2 max and exercising your heart, which will adapt by increasing the volume of blood that it pumps, which in turn boosts oxygen delivery.
We need to take a step back and challenge our reasons for exercising. What people need in order to maintain general longevity and physical wellness is to have various ways of stimulating, challenging, and stressing the body from the inside. Whatever type of workout you have to do in order to accomplish that is less relevant than the fact that you do those things on a regular basis and continue to improve your physical fitness as you age.
About the Author
Dave Mugavero is the owner of Custom Bodies Fitness in Irvine, California. He is extremely proud of his success as the top rated health club in Orange County. Dave has been in the fitness industry for over 24 years, and is widely considered by his peers to be a "Weight Loss Guru". His extensive knowledge of nutrition, human physiology, personal training and weight loss techniques, and his caring commitment to each client are what make him an expert in his field. He has been a top ranked Natural Body Builder and highly sought after personal trainer and lecturer.